Camera Ideas
Posted by Rachel Lakes on
Unique Guestbook - The perfect gift from your guests
Posted by Neil Lakes on
 A good tip we always give to our customers who are getting married is to make sure that they enjoy the day as much as possible, because it is over sooner than you think. That's one reason why we provide camera packages for guests to use, as this allows you to forget about capturing precious moments as it will be done for you. What about re-living the entire day in the space of a few minutes? We recently attended a wedding with a couple that did just that, by taking a timelapse video of their wedding reception from post ceremony,...
Posted by Neil Lakes on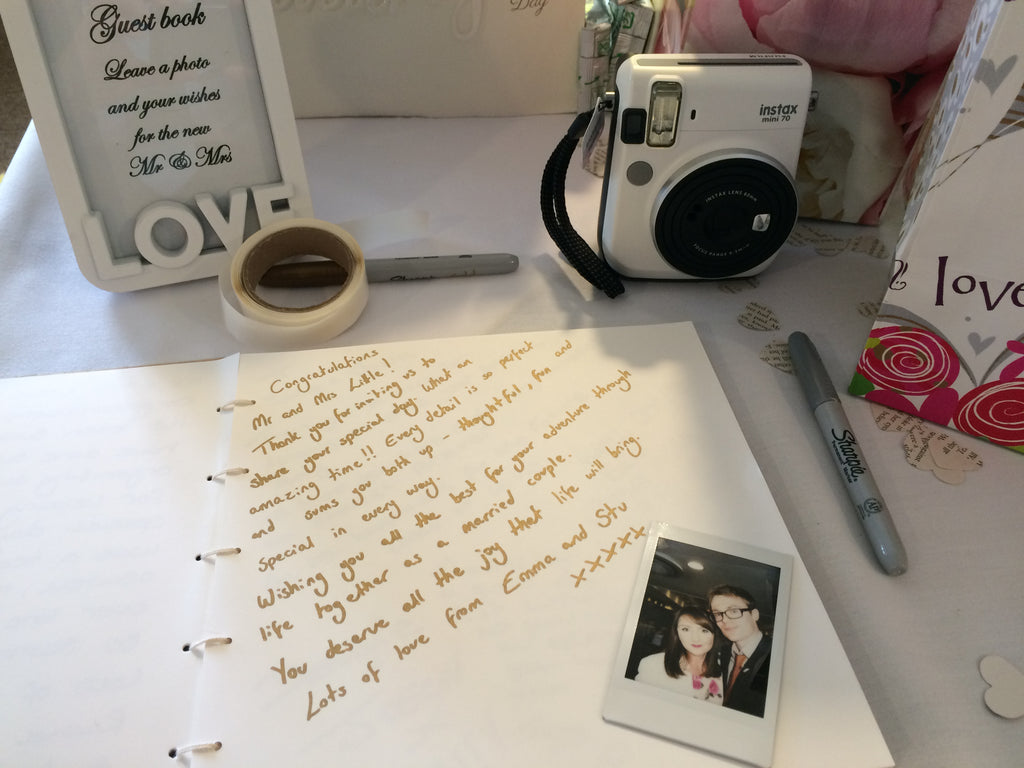 Using an instant print camera with your guestbook is the perfect way of capturing those all important messages from your guests, with a picture of them too. Simply hire the instant print camera package with the number of prints you think you may need and place alongside your guestbook on a nicely decorated table at your wedding reception. Remember to tell your guests where it is or perhaps have one of your bridesmaids in charge of getting people to print and sign their thoughts on your special day.
Posted by Neil Lakes on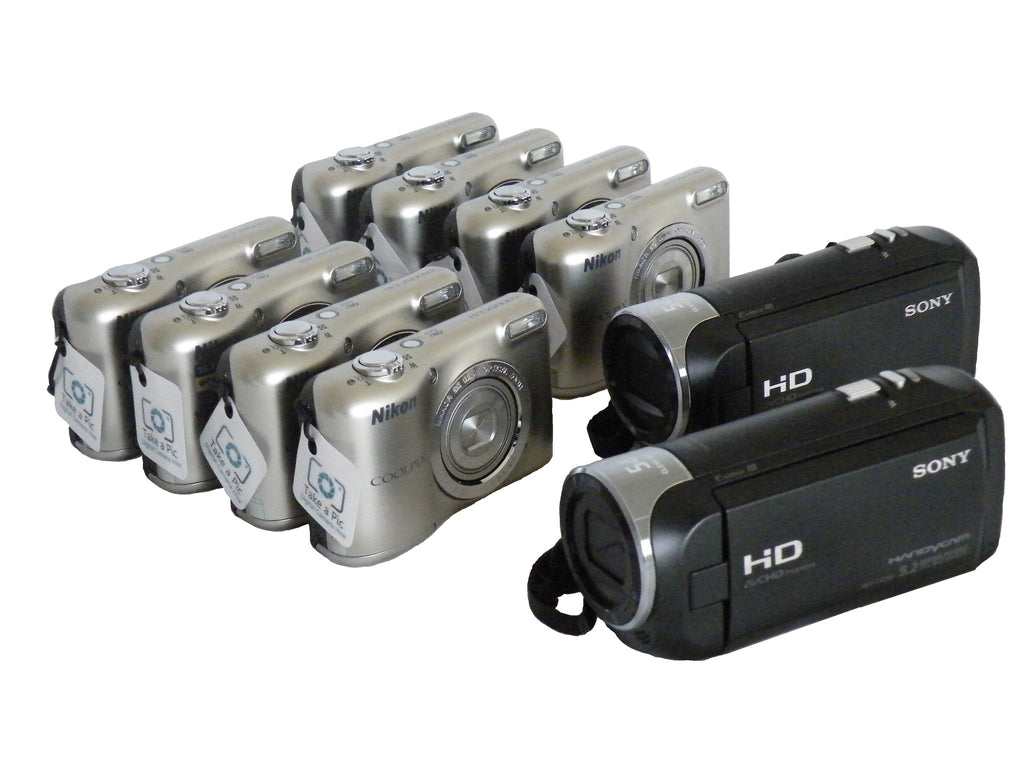 Hire digital cameras to spread around your wedding tables and let your guests take the mantle and start capturing things that they think you will like to remember; and the moments you may not!   There's no doubting that you need a photographer on your wedding day, to snap every angle of that dress that took 6 months to pick out, or to show you off in front of that wedding car that you arrived in. A good photographer will be able to tell the story of your wedding through their well taken photos and provide a crystal clear view...
Posted by Neil Lakes on
If you are married you will probably know that your wedding was one of the most memorable days of your life, and if you are looking to get married remember; your wedding will be one of the most memorable days of your life. That said, one of the must haves at any wedding is to ensure that it can be captured and you are able to look back on that special day whenever you like. As well as your usual photographer it is a great idea to have a few cameras dotted around your tables for guests to take photos of...